ST1060CP03R25S-3M Turbine Air Starter | 60% Arc with Straight Exhaust (up to 150 psi) | by Ingersoll Rand

Manufacturer: Ingersoll Rand

Guaranteed 100% Authentic

Made in the USA

Condition: New

*Rebuilt Models Have the letter "R" at the end of their model number

SKU:

ST1060CP03R25S-3M

UPC:
Description
Genuine Ingersoll Rand ST1060CP03R25S-3M Air Starter.
STARTER ASSEMBLY
Ingersoll Rand has long been delivering ruggedly reliable air starters for use in the world's most demanding industries and environments. ST1000 and ST1000M Series air starters are our newest, most efficient starters yet — the product of more than a half-century of engineering expertise and innovation. These ultra-efficient and durable air starters deliver the power, versatility, and reliability you demand for your operation.
Ingersoll Rand ST1000 and ST1000M Series air starters are built to withstand the toughest environmental and working conditions — combining robust features and flexibility to deliver reliable, heavy-duty starting in a wide range of industrial, oil and gas, marine, power generation, rail, and mining applications.
Simple construction and fewer parts make this workhorse easy to configure and service. Heavy duty testing by Ingersoll Rand during design included pouring steel bearings and shot into the starter while it was operating, and the ST1000 just kept on cranking without hesitation! This starter is built to be the best by a company with a reputation for making the best. Accept no substitutes!
Features
- Robust gearing handles extended crank cycles
- Powerful 70 hp turbine motor uses no external lubrication and offers best in class efficiency
- New solid aluminum rotor design enables reliable operation in harsh, contaminated environments
Versatility
- Left or right-hand rotation available
- 4 inlet, 4 exhaust, and 16 housing orientations
- 30 to 150 psi (2.1-10.3 bars) operation
- Inertia and pre-engaged drives available
- Slip fit motor design makes servicing simple and convenient
- New ST1000M version with 2 inch NPT inlet reduces the need for piping changes. (See more images)
Most popular starter brand on the market
Simple, rugged, and reliable
Modular design
Easy field serviceability
Lightweight
Lube-Free
Efficient, providing more power at lower pressures
Aerodynamically speed-controlled
Ingersoll Rand pneumatic air starters can replace any factory mounted starter engine and simultaneously offer a variety of helpful benefits. Compared to conventional electric starters, a pneumatic air starter occupies considerably less space as it is run by air. Pneumatic air starters are also considered safer in hazardous environments as they do not produce electrical sparks like electric starters sometimes do, thus eliminating the risk of igniting flammable materials that may be present.
Ingersoll Rand air starters have significantly more torque than electric starters of equivalent size, and that allows even a small air starter to start very large engines and turbines. In addition, electric starters as well as their wiring may become excessively hot in the event that it takes longer than expected to start the engine, while air-starters can be run for as long as their air supply lasts. Turbine starters provide even more torque and tend to be simpler, and therefore are a natural fit for turbine engines. Turbine air starters are utilized extensively on large turbofan engines commercial and military aircraft; as well as marine ships and vessels, trains, heavy construction equipment, and more.
View All
Close
---
Turbine Air Starter Category Links
ST150 Series

Newest turbine starter from Ingersoll Rand for engines from 16-95 liters!

ST1000 Series

Powerful 70 hp turbine motor offers best-in-class performance in the harshest conditions!

150T Series

Industrial duty air starter for engines 5 to 60 liters (Diesel). Commonly used in marine, trucking, transit, and oil & gas applications.

ST400 Series

Industrial duty air starter for engines 5 to 60 liters (Diesel). Commonly used in marine, trucking, transit, and oil & gas applications.

ST600 Series

Industrial duty air starter for engines 16 to 80 liters (Diesel). Commonly used in mining and marine applications.

ST700 / ST900 Series

For engine displacement of: Diesel 16 to 320 liters Industry applications for the ST700 and ST900 Series starters - oil and gas, marine, power-gen, and transportation.
---
Vane Air Starters, Gas Turbine Starters, and Engine Barring Motors
SS100 Series

NEW! One Size fits engines up to 10+ liters.

150BMP Series

For Diesel engines 8 - 32 liters.

TS Series Gas Turbine

Sealed for Gas applications.

SS175 / SS350 Series

For Diesel engines 3 to 20 liters.

SS800 Series

For Diesel engines 16 - 320 liters.

Engine Barring Motors

For Diesel engines up to 500 liters.
---
Questions? Need Help Finding The Right air Starter? Use Our Fast Response Form Below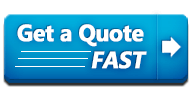 Or Call Us at 1-800-353-4676
---